The Verge
Location
New York, United States
Salary
Entry level Lamborghini
Date Posted
November 6, 2023
Apply Now
---
You might be described as someone who is insufferable and enjoys degrading the internet.  If this is you, then you may be the perfect person to help The Verge with this new iconic SEO intern position!
(Yes, we wrote this article on the topic of SEO and we aint sorry!)

First, Who We Are
The Verge is a media company owned by Vox that writes sensational stories for clicks to monetize through ads. While vehemently anti-SEO, our team does whatever we can to try and get people to buy their next pair of headphones, gaming mouse, or smartwatch through one of our affiliate links… which of course is largely based on the traffic that Google provides us.. for free.
We're trying to change the world one ad click, one affiliate recommendation at a time.
Come spend your fleeting life on this beautiful blue and green planet, this paradise where we can unlock a treasure chest of affiliate revenue! Here are the details:

Applicants Who Will Be Successful In This Role:
Consider themselves a "content goblin" who specialize in creating content that is inauthentic and unusable garbage.
Willing to exchange rules, common morals and good taste for improved rankings.
Have a maniacal ego – there should not be room for two of you in a room.
Enjoys anonymously annoying others.
Be proficient in using chat GPT to generate the lowest quality content possible.
Be endearing and not evil.
Must Haves
This individual under no circumstance can like or trust Danny Sullivan, Search Liaison, Google.
Licensed alligator wrangler
No less than two Lamborghinis (with scissor doors, no Gallardo's you cheapo!)
Jaded attitude that this role is titled "SEO" when you firmly believe its as important as "CEO".
Company Benefits
Unlimited alligator onesies
Nightly pool parties Tuesday through Saturday
Paid in snacks (hey we pay billz w/ ad clicks!)
Company Culture
we are a firm believer in pictures being worth a thousand words (when image alt text is used – of course!) A few of our favorites!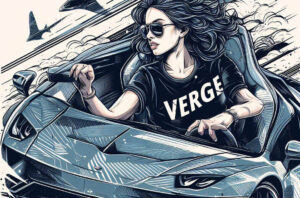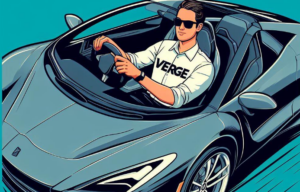 Love cool cars?  Don't all SEOs!? You'll fit in perfectly.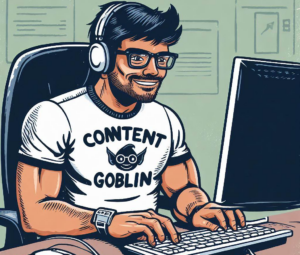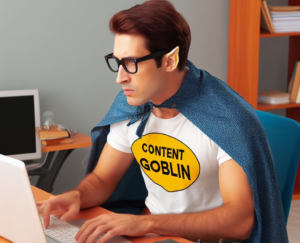 Our fearless leader lovely refers to us as "Content Goblins"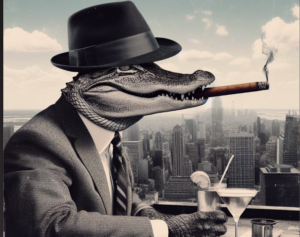 We all have bad days, but we're such a low-key corporate family that we aren't afraid to refer to our work as "modern-day pirate shit" or even think of ourselves as alligators waiting to snap up our prey!
Apply Today!
This job description is satire. It is not real and to our knowledge, The Verge does not have any active open SEO roles. If and when they do hire an SEO we fully expect them to pass on SEOjobs as their source for procuring SEO talent. 
Shout out Sean of rank theory for words — they can be hard!
How to Apply for this SEO Job
Posted In
Entry Level SEO Jobs, Expert Level SEO Jobs, In-house SEO jobs
Want SEO jobs delivered to your inbox every Monday?