Berry College
Location
Mount Berry GA US
Date Posted
March 14, 2023
Apply Now
---
The Website Strategy & SEO Manager reports to the AVP for Digital Marketing & Communications and plays an integral part in Berry's digital communications efforts. This position is responsible for developing and managing an ongoing website communications strategy for Berry.edu in collaboration with the AVP. Part of this strategy includes continual optimization of the site and associated linking to build organic traffic (SEO).
This position proactively identifies, produces, and disseminates relevant and timely website content in support of Berry's broader marketing strategies while also maintaining brand voice and identity. In addition, the Web Strategy & SEO Manager trains and supports various departments across campus in the creation and publishing of web content using best practices. This person is also expected to monitor the website activities of peer and competitive institutions to ensure our communications are on or above par with this group.
The Web Strategy & SEO Manager regularly monitors site content for quality assurance and accessibility compliance while assisting campus departments with like responsibilities (e.g., content planning, layout optimization, feature recommendations, writing, design, cleanup, and adherence to Berry brand guidelines). Quality assurance includes identifying UX problems and providing recommendations to address them.
This position supervises a team of traditional student workers and "web-track" students working in the Berry Information Technology Students (BITS) Program – acting not only as a supervisor but also as a mentor in their professional development.
In addition to the technical and marketing experience needed, the successful candidate must demonstrate keen written and verbal communication, be quality-minded, and show an ability to take ownership of the website, maximizing its potential as a primary marketing channel.
Because Berry College is a residential campus, and the daily supervision of students is an important aspect of this role, the Website Strategy & SEO Manager position is NOT remote. There may be opportunity to discuss occasional work from home, but the majority of this job is expected to be performed in-office.
REQUIREMENTS:
Minimal requirements:
Bachelor's degree in a marketing, communications or IT-related field
3+ years' experience in managing websites and/or website content
High-level written and verbal communication skills
Proficiency with HTML, CSS and Adobe Photoshop
Understanding of website and UX best practices
Proven experience with SEO
An understanding of GA, GTM and basic website analytics
Experience managing others
Preferred requirements:
Certification related to web communications
Experience administering a content management system (Berry uses Cascade)
Experience using project management tools (Berry uses Hive)
Experience with higher education marketing
About Berry College:
Located on more than 27,000 acres in northwest Georgia in a setting of great natural beauty, Berry College has an enrollment of about 2,200 undergraduate and graduate students. The college is located in Rome, Georgia, 75 miles northwest of Atlanta and 75 miles south of
Chattanooga, Tennessee. As a comprehensive liberal arts college with a distinctive mission and purpose, Berry unites a challenging academic program with practical work experience in a context that nurtures spiritual and moral growth, including significant service to others.
We seek faculty who are committed to excellence as teachers-scholars-mentors and staff who are also committed to serving as mentors and supervisors for students who work on campus. Although not required, more than 90 percent of our students participate in our premier student work program. Employee benefits are competitive. Berry College offers industry-leading healthcare benefits, a positive working environment, and excellent retirement plans.
APPLICATION INSTRUCTIONS:
Please submit your letter of interest, resume, and 3 professional references to be considered for the position. We will begin reviewing resumes the week of February 20 with a goal of filling the position by early April. The position is open until filled.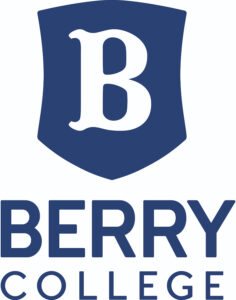 How to Apply for this SEO Job
Posted In
In-house SEO jobs, Mid Level SEO Jobs, Senior Level SEO Jobs, SEO Manager Jobs, SEO Specialist Jobs, SEO Strategist Jobs
Want SEO jobs delivered to your inbox every Monday?