Red Stag Fulfillment
Date Posted
June 27, 2023
Apply Now
---
Thought experiment.
You're explaining to someone the cocktail of necessary ingredients and the blend of science and art required for you to produce truly outsized results in content marketing.
What might you say?
Perhaps your answer includes:
An industry that lends itself to educational content, but hasn't been overly saturated.
The mindset that content must exist first to serve its audience.
A high organizational 'get it' factor for content marketing
Integration into a high-powered marketing team.
A point of view and strong brand.
Experimentation.
Patience.
Budget.
And an unwavering belief that great brands can be built through content.
Hello. We're Red Stag Fulfillment. We're a 3PL with ecommerce DNA and a team of fulfillment fanatics who care about our clients' businesses like their own.
We're in possession of the aforementioned cocktail of ingredients.
We're in need of a content leader to assemble them into content marketing magic.
About the role: build a billion-dollar content brand with us.
The world of ecommerce is moving at lightning speed, and we need a disciplined maestro who can conduct a world-class content marketing symphony. The directive is simple: build a content orchestra to memorably connect our brand with the ecommerce retailers who we should be serving. Empower and support other team members by supplying the right content, at the right time to those managing our other marketing initiatives including the website, SEO, paid, sales, email nurture campaigns, and more.
Reporting to the CMO and serving as a vital member of the marketing leadership team, the VP of Content will be chiefly accountable for the content marketing performance of our company.  With an expected salary range between $120K-$160K, eligibility for bonus, and a strong benefits program, this role is open for remote, hybrid, or in-person candidates.
Why is content marketing different at Red Stag?
Red Stag is chock full of the stuff needed for great content marketing to thrive.
The right organization. Looking for an organization with a high content 'get-it' factor? You'll report to our CMO, who comes from a background in content and SEO. Our CEO believes that content that educates a potential customer two years before they buy from us is as important as the bottom-of-funnel SEO post that drive's next quarter's SQLs. And you may have bumped into one of our co-founders if you've been attending SearchLove or MozCon in years past.
The right foundation. You'll benefit from a DA 45 site to jumpstart SEO content you build. We have an in-house UI/UX designer, video resources, and a partner in our Director of SEO.
The right industry. Fulfillment and logistics is a complex industry packed with thorny questions decision-makers are wrestling with—how geopolitics affects import decision making, the economics of building your own fulfillment operation vs outsourcing, to name two. It also has a rich community of influencers and commentators, and intersects a lot with mainstream news—happen to have read anything about how current events have influenced global supply chains in the last 3 years? Yeah, that's this industry. It doesn't get much more center of the bullseye for content marketing than that.
The right team. We're relentlessly focused on building the best marketing team in our industry. We're obsessed with growth, learning, experimentation, and making big, educated bets. We're competitive, focused, hard-working, and we like to laugh and believe effective marketing teams have fun. We believe that marketing is a collaborative team sport, speed is a weapon, and stagnation is dangerous. The missing piece? A world-class content marketer to transform our status quo.
A word of caution. It's not all roses, and this won't be a walk in the park. While we have the right stuff in place to serve as a launching pad for great content marketing, our current content is not representative of what we need to build. It's served a purpose historically (SEO), but, simply put, it's not good enough for 2023 and beyond.
No brand has yet emerged as our industry's content and educational leader. We will. If you want to load up the brand rocket with the best content fuel, keep reading.
You are the one we are looking for if:
First and foremost, you're about execution. You. Get. Stuff. Done. Stop reading now if your dream job is building fancy presentations about strategy and stepping out of the way. This ain't that.
You're a student of content marketing. You're part of online communities, subscribe to newsletters, and brainstorm with your peers. You know what's working, but also have your own opinions and experience to guide you—following best practices can lead to sameness.
You've experimented with generative AI content creation and have thoughts, but not all the answers, about how this technology will change the world of content and SEO.
You're a staunch believer that in content, quality > quantity. You will go to the ends of the earth to build the best content, because that makes the rest of your job easier, delivers the most value to the people who read the content, and through that, to the brand creating it.
You understand that content, much like the proverbial tree in the woods, has no value if no one hears about it. You have executed on a high-powered distribution strategy.
You believe the fact that some content channels and projects are hard to measure is not an excuse. You take a rigorous approach to creating hypotheses and content KPIs, and get creative to prove the ROI of your work.
You're obsessed with the idea that finding and mastering the right channels is critical to content success.
You have high standards, from eloquent prose and grammar in content to design that serves your audience. Your editor brain probably has thoughts on how to improve this job description right now.
You demand excellence, and you thrive when others demand the same from you.
You want to be part of a small, but mighty, professional marketing team that is obsessive about results and impact, not bureaucracy or politics. Period.
You are seeking an opportunity to join a rapidly growing company and be part of the marketing team responsible for serving & growing the business. You're eager to roll up your sleeves, get up to speed quickly, and do whatever it takes to get the job done. If you are more comfortable with someone directing your day-to-day activity — i.e., telling you exactly what to do — then this is not the position for you. But, if you like the idea of diving right in, getting stuff done, and controlling your own destiny, and the destiny of our content, then this might be your perfect fit.
Expected Outcomes and Responsibilities:
Help to define and drive our overall content vision, strategy, and execution in collaboration with the marketing team and key stakeholders across the organization (sales, client success, and the executive team to name a few).
Build our content marketing machine:

At its heart, this machine must be fueled by uncompromisingly great content. The kind that's so helpful, perspective-packed, and enjoyable to consume, that it becomes a go-to industry resource.
Build a team of internal and external content creators.
Grow our already-strong SEO profile in an effort to dominate relevant rankings by creating best-in-class content that drives results: positive brand impressions and MQLs  — some that ranks, some that builds links, some that does both.
Diversify our content distribution machine across new channels. Despite the hype, we don't believe SEO will die a gruesome death in the next few years, but we do believe our content strategy needs to diversify for risk mitigation and faster growth. We're not sure which channels will dominate, but we believe in testing and experimentation. A podcast, YouTube channel, social media, and more are all on the table.
Relentlessly manage and rigorously measure the performance of the above.
Stay abreast of emerging trends both content marketing and logistics and fulfillment operations to power an effective, evolving content strategy.
Be a steward of our brand voice and a guardian of our content.
Embody our culture of humility, excellence, and respect.
Candidate Qualifications:
A professional content marketing marketer. If terms like content refresh, digital PR, data-driven content creation, content distribution, and acronyms like GSC and GA4 don't mean a lot to you, this isn't the role for you.
A marketing leader. Demonstrated ability to build high-powered content teams with both internal and external collaborators.
A writer and editor. You can write well and enjoy it. You also enjoy editing, and will serve as our editor-in-chief and steward our brand voice.
An artist and a scientist. You have both creative skills and analytical skills, and enjoy both.
A project management guru and collaborator. You enjoy managing multiple projects, partnering with digital agencies and contractors, and collaborating with friends across the industry to build better content.
Experience marketing to and connecting with ecommerce retailers a plus.
About Red Stag Fulfillment
Red Stag Fulfillment is a logistics and fulfillment organization built to enable companies to grow and scale their businesses. Headquartered in Knoxville, Tennessee, Red Stag was born out of ecommerce with one mission: to enable our clients to grow their business by redefining the 3PL experience for both clients and employees. Through a people-first approach and a deeper understanding of the needs of our clients than our competitors, we have quickly established ourselves as a world-class fulfillment and logistics company.
At Red Stag Fulfillment, we understand that our team members are our most important asset. We have grown into one of America's best order fulfillment companies by building a team of missionaries linked by our desire to build something special. Our core values are of paramount importance and inform and guide all our decisions here at Red Stag:
We act like we own it.
We sweat the small stuff.
We have positive attitudes.
We treat everyone with dignity and respect.
We always seek to improve.
Our goal isn't to be the biggest 3PL on the planet. Our goal is to allow our clients to outsource their fulfillment and logistics operations without sacrificing the quality and care they'd give if they could build it all with their own two hands, and to establish Red Stag Fulfillment as the most knowledgeable and helpful brand in the industry. These are the things that will fuel our own growth.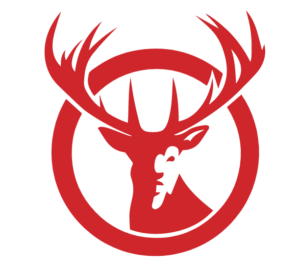 How to Apply for this SEO Job
Posted In
Expert Level SEO Jobs, In-house SEO jobs, Salary Listed, SEO Content Jobs, SEO Strategist Jobs
Want SEO jobs delivered to your inbox every Monday?