Dictionary.com (a division of Rocket Companies)
Location
Remote or Oakland, CA
Date Posted
July 22, 2022
Apply Now
---
Job Summary
As a Technical Data Analyst, you'll work in a dual focused role that prioritizes a data-driven approach in optimizing the business product's organic presence and engagement. You'll analyze technical SEO issues, prioritize insights working closely with Data Science and Analytics, and communicate the strategic direction to business stakeholders.
This position may be a hybrid or remote role. You'll have an opportunity to share your preferred working location with your recruiter
Responsibilities
Perform site crawls using tools such as Screaming Frog
Identify and analyze technical SEO issues and work with product & engineering to find solutions
Work with the development team to ensure SEO best practices are properly implemented on code for newly developed pages & features
Pull log and crawl reports and interpret data for meaningful analysis
Work in tandem with the Data Science team to identify SEO strategies that will drive the best business outcomes
Use a variety of tools to monitor our SEO technical hygiene
Identify gaps with structured data and work with product teams to implement
Complete technical SEO audits and competitive analysis
Minimum Qualifications
2 years experience in a hands-on Technical SEO Analyst role
Hands-on experience working on enterprise-level websites
Fluent with Google Search Console & Google Analytics
Fluent with Excel and working with large data sets
Proficient with reporting on SEO KPIs
Proficient with using technical SEO crawling tools such as Screaming Frog, Botify, and/or DeepCrawl
Proficient understanding of search crawl behaviors, budgets, and search indexing.
Experience working with large sets of data to create experiments/hypotheses driving business objectives
Preferred Qualifications
3 years of experience in a Technical SEO Analyst role
Bachelor's degree in computer science, marketing, business or relevant field
Basic knowledge of Python and/or R
Experience with building regression models and methodology
Ability to perform basic statistical analysis (statistical significance, variance, etc.)
Knowledge and application of basic programming and scripting languages
Who We Are
Dictionary.com is committed to eliminating anxiety with the English language through simple, expertly crafted definitions, the perfect synonyms, and rich narratives about the intersection of words and culture. We are the leading digital source for everything related to words and their meanings, with 70 million monthly users and 100 million app installs. We believe words are core to the human experience, and as such, we've made it our mission to deliver the best dictionary and thesaurus imaginable to the largest audience possible.
The Dictionary.com team exudes energy and a passion for words and language and is driven to invest in the people and products that will propel Dictionary.com forward another 20+ years. #LI-Hybrid
Disclaimer
This is an outline of the primary responsibilities of this position. As with everything in life, things change. The tasks and responsibilities can be changed, added to, removed, amended, deleted and modified at any time by the leadership group.
We are proud equal opportunity employers and committed to providing an inclusive environment based on mutual respect for all candidates and team members. Employment decisions, including hiring decisions, are not based on race, color, religion, national origin, sex, physical or mental disability, sexual orientation, gender identity or expression, age, military or veteran status or any other characteristic protected by state or federal law. We also provide reasonable accommodations to qualified individuals with disabilities in accordance with state and federal law.
Colorado Candidates Only. Pursuant to the disclosure requirements of C.R.S. § 8-5-101, et seq., the minimum salary for this position for candidates in Colorado is approximately $55,000. The position may also be eligible for an annual bonus and other employment-related benefits. The information regarding compensation and other benefits included in this paragraph is only an estimate and is subject to revision from time to time as the Company, in its sole and exclusive discretion, deems appropriate. The Company may determine during its review of the proposed minimum compensation and benefits provided for this position, that the compensation and benefits for such position should be reduced. In no event will the Company reduce the compensation for the position to a level below the applicable jurisdictional minimum wage rate for the position. The Company is a proud equal opportunity employer and committed to providing an inclusive environment based on mutual respect for all candidates and team members.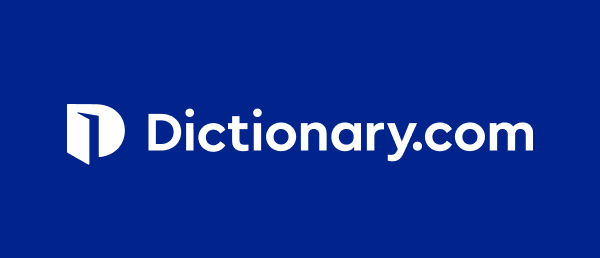 How to Apply for this SEO Job
Posted In
Junior Level SEO Jobs, Mid Level SEO Jobs, Salary Listed, SEO Analyst Jobs, SEO Analytics Jobs, Technical SEO Jobs
Want SEO jobs delivered to your inbox every Monday?