Loganix
Salary
$25-28.00 USD per hour
Date Posted
April 24, 2023
Apply Now
---
YOU MUST BE A RESIDENT OF WASHINGTON STATE IN ORDER TO BE CONSIDERED FOR THIS ROLE.
This role will fulfill SEO reports (keyword research, etc) on an as-needed basis for customers ordering in the Loganix.com dashboard and be an SEO subject matter expert for our clients. This position will also support our managed (retainers) department, where you may get the opportunity to take on client accounts of your own.
You'll communicate with project managers inside our dashboard, Asana, and Slack on an order-level basis. You may also require clarification on the information provided by clients, which can go through support or direct from you to the customer.
We aim to be proactive in everything we do, which may have you reaching out randomly to clients in and out of our dashboard to offer recommendations and feedback. Our Support team may also tap you to explain complicated questions about SEO to our customers or leads.
The SEO Strategist is directly accountable for…
SEO Fulfilment: Complete SEO tasks on/before assigned due dates. When tasks will be late or are already overdue, you provide updates in Asana for our team members and the dashboard for our customers.
Client Communication: Clients will have questions or concerns about the work you've completed. The majority of this will be handled by support. When support cannot provide more specific and technical answers, you will step in.
Our customers may have questions about your work to which you are best suited to reply. When opportunities arise to recommend other complimentary services, you're encouraged to do so.
Subject Matter Expert: Clients will occasionally want to be walked through the reports that you create for them. You'll connect with them via Google Meet and present your findings. They may also wish to know which other products would benefit them.
You'll provide subject matter expertise and consulting to clients by managing SEO packages or consulting by the hour on SEO hours calls.
Required Experience:
More than 1 year in a client-facing role:
Account management
On client calls
Providing customer service
More than 2 years of performing SEO functions
More than 1 year of working remotely with a team
More than 1 year in a pseudo-sales capacity (doesn't need to be a sales role)
Industry
Marketing & Advertising
Employment Type:
Full-time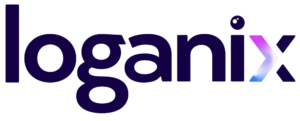 How to Apply for this SEO Job
Posted In
Junior Level SEO Jobs, Salary Listed, SEO Agency Jobs, SEO Analyst Jobs, SEO Associate Jobs, SEO Specialist Jobs
Want SEO jobs delivered to your inbox every Monday?