Xivic Inc
Date Posted
November 13, 2023
Apply Now
---
Job Title –
SEO Specialist

Seniority Level –
Mid Level
Job Type –
Full-Time Employee
Salary –
DOE
Company Overview
Xivic builds innovations on behalf of brands and established startups. Sometimes that innovation is a business strategy. Sometimes it's an app, website or piece of technology. And sometimes it's an ad campaign. With our expertise spanning design and technology, we create products and experiences that elevate a business — from awareness to engagement to revenue. 
Some of our marketing clients include Shakey's, Dunn-Edwards Paints, California Closets, Driven Brands, Umami Burger, Wiley X, NBC Universal, Sony, GE, and EA Games. And, we've designed and developed digital products for Meineke Car Care Centers, Aprilaire, Fox, Staples, Participant Media, Maaco, Disney, Toyota, and more.
The Opportunity
Xivic is looking for an SEO Specialist, who can support the creation, nurturing, and execution of SEO strategies for our clients.  This role requires thinking quantitatively, analytically, and creatively to deliver results. A successful SEO Specialist will hold a key skill: an understanding of organic marketing campaign principles.  They use a mastery of both Technical SEO and Content SEO to build well rounded strategies and executable plans.  They are able to not just measure and analyze but provide insights for change and guidance for improvement for client's digital presence, associated Marketing programs, and campaigns.
This role requires a strong passion for asking questions to understand key behavior and a high attention to detail along with strong critical thinking as you analyze different datasets to find answers to these key questions. 
Collaboration is key for Xivic, so you'll also be working closely with our Account/Project Management and Development teams. The role allows for hands-on experience with a variety of web platforms, mobile (iOS and Android), eCommerce platforms, and social integration. 
This is a remote role with team members throughout North America in Pacific, Mountain, Central, and Eastern time zones.
We are looking for applicants who are self-motivated and have excellent communication skills. You should have the ability to see the big picture and ask questions, as well as laser in on details.

What You'll Be Doing
In partnership with the Account Manager, develop SEO strategies yielding results that meet the client's goals.

Work collaboratively with digital cross-functional teams to ensure that client strategic goals are able to be tracked and reported appropriately.

Have a strong understanding and skill-set in technical SEO, offering insights in areas including crawling, indexation, ranking, and site authority.  Continually offering recommendations for improvements that follow SEO best practices

Have a strong understanding and skill-set in content SEO with some  experience in content writing and content editing. Ability to implement a keyword strategy throughout a site, both by updating existing content and providing content briefs for net new content. 

Provide reports and dashboards with insights that drive changes in the business

Stay abreast of web analytics trends and best practices

Lead efforts to research and evaluate new tools/capabilities in the analytics industry

Perform ad-hoc analysis as necessary to answer business questions and drive decisions

Experience working with SEO tools (Ahrefs, SEMrush, Screaming Frog, etc.)
Basic Requirements
Bachelor's degree in computer science, marketing, communications, or general business or equivalent education

At least 2-4 years professional experience directly performing SEO tasks

At least 2-4 years internal or agency experience with SEO

3 years of experience with Google Analytics and other analytics tools

1-2 years of experience with a tag management tool, javascript experience a plus, but not required

Experience communicating SEO strategies and goals and collaborating with internal teams, including designers, content strategists and writers, and product owners.

Experience in digital analytics, applying data-based findings to generate specific site improvements

Excellent critical thinking skills and strong written and verbal communication are required

In-depth knowledge of Internet terminology, KPI creation, pathing and engagement analysis and tagging experience are needed

Proven skills working with internal Marketing team to understand their business needs and respond with appropriate recommendations

Ability to multitask, prioritize and organize while meeting deadlines in a fast-paced environment – will always follow up and follow through
Key Qualities
Strong problem-solving skills

Effective verbal and written communication skills

Demonstrated ability to analyze raw data and recommend strategies based on findings

Possess keen attention to detail

Exercise independent judgment, work well under pressure, and manage concurrent projects

Demonstrated flexibility in job responsibilities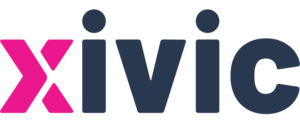 How to Apply for this SEO Job
Posted In
Mid Level SEO Jobs, SEO Analyst Jobs, SEO Specialist Jobs
Want SEO jobs delivered to your inbox every Monday?