Filled / Expired
Vert
Date Posted
January 18, 2023
---
Are you a detail-oriented digital marketer who enjoys looking 'under the hood' of websites and thinking about how little tweaks could drive big results? Do you get excited about blending technical knowledge with creative ideas for a wide range of businesses and industry verticals?
Read on – this role could be the perfect opportunity for you!
Vert is searching for a Search Engine Optimization Specialist (SEO Specialist) to fuel our growing Search Engine Optimization team. This is a full-time position (salary + benefits) based in Atlanta, GA.
This role will focus on the blend of local, technical, and content strategies to ensure we are positioning our clients in the best possible way across numerous search engines. The role will report directly to the Search Engine Optimization Manager.
In this position, you'll help to gather reporting and insights as well as develop strategies to help our clients to meet their business goals. You'll work with internal and external teams to make sure deliverables are completed to drive results. On the SEO team, we make sure we are noticing trends and keeping up with the industry's ever-changing updates, so our clients are ahead of any updates that need to be completed. Your primary responsibility will be to support the SEO team with project deliverables such as reporting, audits, insights, recommendations, and brainstorming strategies and advice.
Our ideal candidate is a self-motivated, detail-oriented, team player who loves Google, Bing, Amazon, and gets excited about presenting new ideas to clients, colleagues, and partners. You must be passionate about working and growing with a small, growing agency. You should also have a track record of expertise in the digital space, preferably with agency experience in SEO, Local SEO, or other digital marketing efforts.
This person will be responsible for:
Compiling organic search reports for clients using Moz, Google Search Console, SEMRush, Google Data Studio, Bing Webmaster Tools, Yoast/RankMath, and Google Analytics
Utilizing tools for keyword research, reporting, technical audits, and local enhancements
Learning more about the SEO industry and developing trends in the search industry
Coordinating with SEO Manager to build comprehensive audits of websites, competitors, content, and technical updates that might be needed
Working with both internal and external teams to complete technical and content updates that might be needed for SEO deliverables
Communicating needed changes and updates for search optimization to both technical and non-technical teams
Providing strategic recommendations (content, technical, link strategies, & more) to improve the SEO friendliness of our clients' websites
Researching and exploring keywords, entity associations, trends, insights, etc.
Reviewing, editing, optimizing and altering title tags and meta descriptions, website content optimizations, and structured data enhancements to ensure maximum search engine friendliness
Providing on-page SEO recommendations and completing these implementations on CMS platforms such as WordPress
Utilizing local SEO tools to make strategic recommendations and updates to our clients local listings
Writing schema markup or working with development teams to implement technical enhancements is a big plus!
This person must have:
2+ years of tangible digital marketing and SEO experience, preferably in an agency setting. Please see our other job listing for SEO Coordinator if you do not meet this requirement.
Demonstrated hands-on experience with digital reporting & analysis tools, SEO tools (Google Analytics, Google Search Console, Bing Webmaster, Moz, SEMRush, etc.), and other sites/platforms
Excellent communication skills, with demonstrated ability to eloquently explain complex ideas in a few written words
Strong understanding of industry, recent trends, and algorithm updates
Experience or a strong desire to learn more about local SEO in order to optimize our clients' local listings and drive visitors to their locations
Proficiency in Microsoft Office (particularly Excel) and Google's suite of marketing tools
Strong understanding of the data and analytics behind digital marketing and drawing conclusions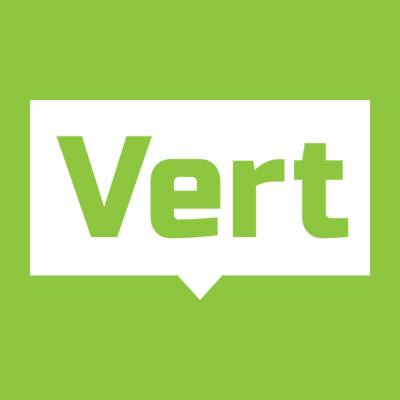 Posted In
Junior Level SEO Jobs, Mid Level SEO Jobs, Salary Listed, SEO Analyst Jobs, SEO Associate Jobs, SEO Specialist Jobs, SEO Strategist Jobs
Want SEO jobs delivered to your inbox every Monday?