StudioHawk
Location
Hybrid (Remote or Melbourne VIC AU)
Salary
65,000 - 90,000 AUD (Salary & Relocation Package)
Date Posted
July 11, 2023
Apply Now
---
For UK Citizens only.
We'd love to have you join us down under to do SEO! 🇦🇺🦘
We're looking for UK based SEO Specialists with experience to join our amazing team in-person in Melbourne, Australia.
As part of this relocation program we offer:
One-way flight to Melbourne
We will cover the cost of your flight from the UK to Melbourne to get setup here before you start working.
Annual return flights to the UK
Once you're settled in Melbourne, we understand that you may want to return to the UK to visit family and friends. That's why we'll also cover the cost of one return trip to the UK each year.
Long term working sponsorship
Initially, you'll be on a working holiday visa, then long-term we're committed to helping you make Melbourne your long-term home after. That's why we're offering long-term sponsorship. This sponsorship can lead to permanent residency and even citizenship in Australia in the future.
This relocation program is available for UK citizens with SEO / digital marketing experience.
About Our Company
StudioHawk is a dedicated SEO agency that works with some of Australia's leading brands, and we are looking for an enthusiastic and hardworking individual to join us. Prime location just off Chapel Street, in a beautifully converted warehouse that is close to public transport. We are looking for an applicant available for full-time hours to be onboarded within 3 months of training to manage accounts from local service based to e-commerce and enterprise-level clients.
Be part of the largest specialised SEO agency in Australia
Full training provided with the opportunity for career progression
Collaborative environment in a cool converted warehouse that's close to everything
A hybrid working model with 3 days in the office & 2 days remote working
Agency perks, early finish Fridays, breakfast, health and well-being initiatives
StudioHawk is a boutique SEO agency that focuses on one thing, getting you found online through search. In the past year, we have been named Best Global SEO Agency, SEMRush's agency of the year, won the Optus Media and Marketing business award, APAC Search Awards, and the Australian Business Award for Marketing Innovation.
Our vision is simple; be the number one SEO agency in Australia, and the world, and have our staff be rewarded and have fun along the way whilst doing it. We are committed to re-imaging the industry by championing passion, transparency and hunger. The only way for us to get there? For our people to love their jobs and to work hard because of it.
About The Role
You will be responsible for managing client SEO campaigns and content creation with the content team, from spearheading client search marketing campaigns and working to improve the client's website and landing page conversion rates.
While doing these you'll be receiving ongoing training & mentorship. This is a full-time role (38 hours a week) that requires 3 days in the office and 2 days remote working.
Your responsibilities include (but are not limited to):
Independently creating and leading SEO campaign strategies
Comfortable working with a range of clients including business owners, marketing managers, website merchandisers and content creators
Clear communication with clients via emails, phone calls, Zoom and in-person meetings
Directing SEO campaigns and identifying opportunities for growth
Writing and creating monthly reports for clients
Advanced proposals and auditing
Advanced keyword research
Deep dive traffic analysis and forensic SEO auditing
Heading up a small to medium-sized website migration strategies
Work with large companies on international SEO strategies
Offsite optimisation strategies and link analysis
Intermediate onsite changes (301 migrations, heading tag fixes)
Installing and checking tracking codes
Training and assisting juniors and other members of the team to grow and develop
Opportunity to grow SEO skills into a senior level by leading SEO campaigns for some of the largest enterprise companies in the country
About You
We are looking for a passionate SEO Specialist with a keen interest in the SEO industry who is motivated to learn and develop with us and grow alongside our agency.
We are looking for someone with 5 years experience in the industry or a minimum of 2 years experience working within an SEO agency, who has a marketing degree or certificate.
We are providing consistent training to upskill your level of SEO knowledge in order to transition your skills into our processes. We also offer the opportunity to grow in certain areas such as content strategy, off-page, technical SEO, training, and more!
You've got the ability to have fun and just be yourself, be respectful of everyone's views and opinions and be a team player.
You work well autonomously and use initiative to get things done
You have awesome energy and enthusiasm with a can-do attitude
You love the world of SEO and the potential growth of our agency.
You are tenacious and resilient; able to think on your feet and respond well under pressure
You must have a sound command of the English language; be able to compose well-written emails and have an excellent phone manner.
Able to adapt between working from home and working in the office
Does this sound like something you're interested in? If so, we'd love to hear from you! To apply please submit your application through the link below:
https://app.enablehr.com/app/portals/applicant/apply?aid=f59d9475-7034-4779-8d9c-ba754b8ed46e
**Please note that only applications with a Cover Letter and Resume will be considered.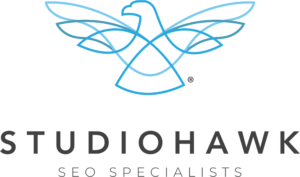 How to Apply for this SEO Job
Posted In
Junior Level SEO Jobs, Mid Level SEO Jobs, Salary Listed, SEO Agency Jobs, SEO Analyst Jobs, SEO Specialist Jobs
Want SEO jobs delivered to your inbox every Monday?