Break The Web
Salary
$60,000—$85,000 DOE
Date Posted
April 7, 2023
Apply Now
---
As the SEO Manager, you'll use your experience, critical thinking, problem-solving, and creative strategizing skills to help develop, plan, and research client campaigns.
Supporting our client's BIG PICTURE, you'll collaborate with various team members across SEO, Content, Digital PR, and Client Services to secure the brand's SEO success while informing our POC about the SEO happening (and can communicate your insights internally).
Since you love making data-driven decisions, you'll analyze current performance and identify out-of-the-box opportunities that will be noticeable game-changers.
Perform keyword/market research and competitive analysis to identify new SEO opportunities.
Identification of potential Technical SEO issues.
Audit & strategize On-Page SEO optimizations related to page titles, descriptions, headers, information architecture, internal links, redirects, and contextual relevance.
Topic ideation & collaboration with the Content team.
Assist the Digital PR team with linkbuilding priorities, target industries, URLs, and anchor text.
Data analysis to measure, track, and report on SEO performance — showcasing how the data is transcribed into real-world actions.
Plan and delegate the campaign roadmap in our PM system, ensuring successful, on-time, and quality delivery schedules.
Locate gaps and roadblocks standing in the way of SEO success.
Collaborate with the Account Manager on ad-hoc client questions.
Stay current with marketing, SEO, algorithm, and technology trends.
Present work confidently and persuasively for client buy-in.
Identify gaps and improve our current workflow & processes.
3+ years of Search Engine Optimization experience.
1+ years of client interaction.
Ability to create, strategize, and justify SEO recommendations, both internally & externally.
Excellent communication (written and verbal) skills.
Excellent organizational, multitasking, decision-making & time-management skills.
Experience in third-party tools, including Search Console, Google Analytics, Ahrefs, Semrush, Google Drive, Screaming Frog, Sitebulb (or similar), & other industry-standard tools.
Professional, but also personal demeanor.
Meticulousness + attention to detail.
Effective problem solver.
Experience in project management, coding languages, and technical SEO is a HUGE plus.
💻  100% remote.
🤑  Competitive salary.
💸  Remote-work stipend.
🏖️  Truly unlimited paid time off (PTO).
❤️  Health, dental & vision coverage (U.S. only).
📆  U.S. holidays & random days off.
😎  Half/full Fridays off in the summer.
🧠 Work-life balance prioritization.
🕙  Flexible start/end hours.
🧑‍🎓  Professional development stipend.
🤓  A culture filled with dad jokes, GIFs, shoot-the-shits, nerdy passions, and animals.
Break The Web is a 100% remote search marketing agency with deep roots in New York City (including our attitude). We primarily focus on Search Engine Optimization (SEO) & SEO-driven Content Marketing.
Our clients love us because we practice what we preach, we offer complete transparency in what we do, and we're passionate about communication.
Core Values drive us to be better daily, influencing our daily motives; Authenticity, Passion, Growth, Resourcefulness, Access & Individuality.
At Break The Web, we expect a lot from you and are committed to providing you with the essentials needed to grow. If you thrive in a fast-paced, entrepreneurial environment and have a "get it done" mentality, you will be a great fit at Break The Web,
Aside from experience in the field, we strongly look for character & passion in our hiring. Be yourself and show your personality. Don't be afraid to express your individualism (we often make dad jokes). Don't be afraid to show your passions, whether it be in marketing and/or something else. We endorse creativity and look for professionals willing to go above and beyond their roles to ensure continued growth.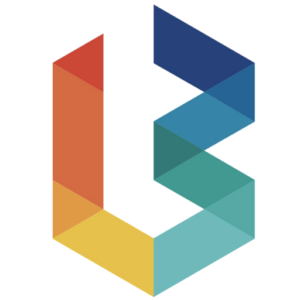 How to Apply for this SEO Job
Posted In
Mid Level SEO Jobs, Salary Listed, Senior Level SEO Jobs, SEO Agency Jobs, SEO Manager Jobs, SEO Strategist Jobs
Want SEO jobs delivered to your inbox every Monday?