Growth Plays
Date Posted
October 22, 2023
Apply Now
---
The Basics + Benefits:
Growth Plays is hiring a Customer Success & SEO Account Manager based in the US to manage the day-to-day operations of ongoing customer engagements.
This role is ideal for a well rounded SEO with excellent people and project management skills.
You will work closely with clients and Growth Plays team members to ensure that all deliverables and ad hoc requests are sent on time and to specification.
Salary range: $85-110K per year DOE, plus we cover home internet, a coworking space, and necessary office equipment.
Matching 401K (after 6 months, up to 4%)
Full time role, with health, vision + dental benefits (where 90% of the base plan is covered by us, and 40% of health insurance is covered for your dependents)
3 weeks PTO

That's 15 days vacation of your choosing, and then we shut down fully the last week of the year.

40 dollar a month stipend for coffee and snacks.
Your Background & Skill Set:
You are an experienced agency-side SEO professional with a background in B2B, particularly in SaaS and/or developer tooling.

In house experience is a major plus, but some agency or professional services experience is a requirement.

You have a track record for moving accounts forward and creating success with SEO in terms of traffic + leads.
You are deadline-conscious, proactive, and able to communicate effectively with customers on all things SEO.
You have strong project and time management skills. You are organized and love to create and maintain process.
You know how to ask the right questions and can pull the relevant data to get context on an issue in order to make recommendations based on business impact.
You can identify and diagnose straightforward technical and content issues and explain why and how to remedy the issue.
You can speak about SEO in front of executives and clearly demonstrate expertise.
The Role:
You will be working with a portfolio of customer accounts to help them prioritize and execute on strategies put together by the Growth Plays team. You are the driving force behind implementation.
You will be aware of technical site health for all customers (using Ahrefs), and reach out to customers when severe SEO issues go live.
You will manage monthly reporting for your accounts.
You will run all recurring meetings for your accounts.
You will be aware of all internal bottlenecks and proactively surface issues that will hold back on time delivery of customer work.
You will report to John-Henry Scherck, Founder & CEO of Growth Plays, and will be working closely with other department leaders.
Qualifications:
At least 4 years of experience in SEO account management, preferably supporting B2B software companies.
Proven track record of driving results through successful SEO campaigns.
In-depth knowledge of SEO best practices, including technical SEO, on-page optimization, and links (but you will not do any link building or outreach in this role).
Strong analytical skills and ability to dive into data to build a business case.

Google Analytics & Data Studio experience is a must.
Google Tag manager experience is a serious plus.

You have a track record for retaining accounts and are comfortable discussing pricing and handling upsells.
Ability to work independently, manage multiple projects simultaneously, and meet tight deadlines.
Notion experience is a major plus. We run on it.
The Culture:
We are a small, but thriving, remote consultancy.
Everyone's work makes a direct impact on our customers and the bottom line.
We prioritize deep focused work, but we also prioritize recharging and taking care of yourself.
We are big on focus, accountability, and autonomy.
Our Values:
Focus: we prioritize deep work, zero in on the details, and get things right.
Autonomy & Velocity: we take initiative, are decisive, and move with urgency and purpose.
Ownership: we own our commits and do what we say we will do.
Raise the bar: we strive for excellence, we know we can always improve.
Balance: we champion hard work, but also time to recharge. Both are essential.
Expectations:
You might get pinged on Tuesday at 7:10am, but you aren't expected to be online all the time. No one produces 8 hours straight a day.
We ask for a same day turn around time with non-urgent emails and messages. As long as work is done on time or early, your time isn't our business.
Flexible working hours – with the expectation of 40 hours of meaningful work a week.
There is one annual company retreat in late Q1/early Q2.
You must be able to remain stationary for extended periods, must be able to observe and interpret written and/or verbal communication, must have reliable internet access, and a professional background to take virtual calls on camera from.
Interview Process:
30 minute call screening.
2 hour paid assessment.
30 minutes assessment review
Reference checks with former managers and/or skip level managers.
About Growth Plays:
We are a team of 7 FTEs + a few contractors thrown in the mix with a track record for creating wins for our customer base.
We develop SEO-backed content strategies that enable companies like LaunchDarkly, Heap, Cortex, Lattice, and many others, to map their buyer journey to content and keywords and tie everything to the funnel.
Equal opportunity employer.
Next Steps:
Please email careers@growthplays.com with your resume, links to any relevant professional social media, samples of your work, or content you've created about SEO – as well as an explanation of what interests you about the job and why you are a good fit.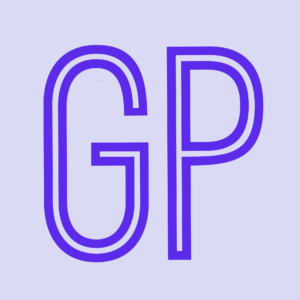 How to Apply for this SEO Job
Posted In
Mid Level SEO Jobs, Salary Listed, SEO Account Manager Jobs, SEO Agency Jobs
Want SEO jobs delivered to your inbox every Monday?