Filled / Expired
Flow SEO
Salary
45.000 to 55.000 EUR per year based on experience
Date Posted
August 30, 2023
---
You are currently working as an SEO consultant in a digital marketing agency. Things can get quite hectic as clients and team members turn over often. Deadlines are always tight and the sales pressure is high. You have spent one to many nights in front of your screen  and you are looking for something new.
2020 might have been the first time you worked from home and you found it very enjoyable. You easily organized yourself and enjoyed the freedom to make your own schedule. This is where Flow comes in. 
You Want More Creativity. Flexibility. Flow.
We are Flow,  a remote-native Search Marketing  agency. We have built our agency around the principles of flow – that illusive state of being in the zone where we feel our best and perform our best. We have given up on the hustle doctrine and have grown our agency organically by inbound marketing and referral.
Is this you?
You are in the trenches, do the hard work and have first hand experience of implementing successful SEO campaigns. 
You are a pro at keyword research, content calendars, SEO strategies and technical audits but you can also get your hands dirty with on-page SEO and technical fixes. Spreadsheets never scare you and you love data analysis.
You are looking for a job with flexible hours and holidays where you can turn off notifications.
You are a digital native. You know Slack, Asana, Gsuite, Ahrefs and SEMrush inside out (or you know it will be easy for you to jump into new tools). 
In short: You are eager to make things happen and join a powerful team whilst enjoying your private life, hobbies and relationships. 
Who We Are
Flow is a remote-native search marketing agency. We are specialized in B2B, so search marketing for software startups and B2B service providers. Our clients include MailCharts, Betterworks, Beekeeper, Aroflo, Uniphore or Clockshark.
We have grown from SEO services and have expanded into PPC over the last years.
Flow founder Viola Eva is known from industry publication Search Engine Journal and public speaking at UnGagged, Pubcon, Search Marketing Summit Sydney, WordCamp, InOrbit, MBSummit, SEOkomm, Tech Open Air and Webinale. 
We are a remote-native agency and our team members live in Germany, Portugal, Slovenia, North Macedonia, Argentina and the USA. 
There won't be a beer fridge or a ping pong table but there will be the freedom to make your own schedule, get creative, set your own tasks and create new processes. You get to be part of a great team of professionals and shape the growth of Flow in the next few years.
We support you in/ provide you with:
attending conferences and events, 

building your personal brand (we have placed team members in Search Engine Journal and Search Engine Land amongst others),

 a yearly in-person team weekend,

 monthly training session as part of our

Flow

university.
The agency: https://www.flow-seo.com/ 
Our blog: https://www.flow-seo.com/blog/ 
Press mentions: https://www.flow-seo.com/press/
Viola Eva: https://www.linkedin.com/in/viola-eva/ 
Job
Details
Full time position.

Full time means 130 working hours per month or 7 working hours per day.

25 days of holidays per year. 

Plus 4 Fridays off in August.

Plus all your National Holidays off.

The role will be remote.

Success in the role means hitting organic goals (traffic, conversions), increased client happiness, meeting all client deadlines, successfully managing your SEO responsibilities with the support of the SEO execution team.
Responsibilities and Duties
Account management and client communication. And subsequently the client NPS, client retention and expansion.
(There are no designated account or project managers, this is you!)
For your clients, you own: Client goal setting, SEO milestones and roadmap creation, and SEO resource planning.

Execution of the SEO work for your clients. This includes all things SEO from keyword research, to content calendars, technical analysis or content optimization and so much more!

Backlinks will be built by our designated Digital PR team based on your guidance.

For implementation, we have several junior to mid-level contributors that you will delegate, brief to and feedback.

Project management of your client campaigns in our project management tool Asana. This includes the interface to the SEO execution and Digital PR team.

Owning client deadlines and delivery of SEO work.

Creation, streamlining and improving SEO processes, client communication and reporting.

One-off SEO projects for clients as needed.
Qualifications
Native-level English.

At least 5  years of SEO experience with a focus on B2B or SaaS marketing specifically. 

Excellent client management.

Excellent self-organization in a remote work environment.

Excellent ownership for results by being proactive, finding solutions, communicating openly, introducing new ideas and improving our processes.

Bonus

: Active on LinkedIn or looking to become active.
Next Step:
Please send your CV to viola@flow-seo.com. Please include a mandatory 2min Loom video (with your face) where you highlight one professional win that you celebrated in the past 6 months.. 
(Cover letter not mandatory.)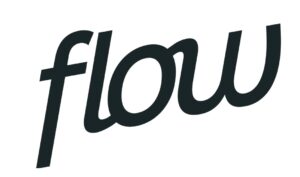 Posted In
SEO Agency Jobs, SEO Manager Jobs, SEO Strategist Jobs
Want SEO jobs delivered to your inbox every Monday?