Red Stag Fulfillment
Salary
85000 - 120000 USD
Date Posted
March 18, 2023
Apply Now
---
Red Stag Fulfillment is an order fulfillment company for eCommerce businesses. Headquartered in Knoxville, Tennessee, Red Stag was created with one mission: to redefine the third-party logistics (3PL) experience for both clients and employees. By leveraging technology to ensure accurate, reliable, secure, and fast shipping, we have quickly established ourselves as a world-class fulfillment company — and we're ready for more.
Red Stag is a unique and special organization. We understand that our Team Members are our most important asset. We have grown into one of the nation's best order fulfillment companies by building a team of people who are eager to be a part of our growth. Our core values are of paramount importance and inform and guide our decisions.
Here at Red Stag:
We act like we own it.
We sweat the small stuff.
We have positive attitudes.
We treat everyone with dignity and respect.
We always seek to improve.
We are hiring a Manager, Engagement Marketing to join our Marketing team in our Knoxville, TN office. This is a full-time role, reporting directly to our CMO and working primarily out of our Knoxville HQ.
Position Overview
The Engagement Marketing Manager is responsible for defining and executing multi-channel engagement campaigns to build and nurture relationships with our existing clients, prospects, channel partners and other key stakeholders for Red Stag.
As part of our acquisition discipline, this role creates contact streams that nurture leads acquired from digital campaigns (SEO, SEM, Affiliate and Referral programs). This role also works to nurture leads onboarded through our Sales and Operations efforts and outbound marketing programs. Ultimately, the role owns the channel outreach for all marketing and sales-qualified leads.
As part of new and ongoing retention efforts – the role facilitates communication with our installed base of clients – creating compelling messaging and executing email and other marketing campaigns to improve retention rates and accelerate revenue generation from the installed base of Red Stag clients.
Part of a larger team that includes the marketing team, sales, client success and IS, this role liaises with third-party contractors and agencies to successfully execute the RSF communication strategies. This position is accountable for results that create increased sales, retention, and client satisfaction, ultimately maximizing the impact of the organization's mission.
You are the one we are looking for if:
You eat, sleep, and breathe ways to increase conversion from prospects and engagement and increased revenues from current clients. Testing and learning what works (and rapidly eliminating what doesn't) are part of the way you approach the problems you need to solve. You understand personalization, drip campaigns, nurturing campaigns and are current with the landscape of permission-based marketing rules of engagement and best practices. B2B data (firmographics, linkage between contacts and companies etc.) is not foreign to you – you understand the issues with data and the way disparate data sets (internal and 3P) need to be coordinated and massaged to achieve the most optimal results. You know when to apply triggered, transactional, batch and blast or 1:1 approaches to achieve results.
You are comfortable being a solo operator and aren't afraid of leveraging your vendors and bolting together disparate systems or processes to create a smooth and repeatable process where there has not been one before. Ideally you will have successfully migrated an ESP or negotiated for email services in such a manner that you had to "go deep" on the technical requirements of a successful email program. You bring experience in what works and what doesn't as a person who is credible in their discipline. You utilize a blend of left and right brain approaches to contact strategy – knowing that creative/offer/messaging/template design play a powerful role in the success of any communication plan.
Accountabilities
Marketing to prospects: Accountable for end-to-end marketing strategies, testing and tactics, setting up goal-oriented nurture campaigns to successfully move cold and warm MQL and SQL prospects from discovery to engagement and conversion. Defines frequency and sequence of communications. What medium, when, and how often.
Marketing to clients: Work with inside sales and client success team members to drive increased retention rates, engagement, and revenue from current clients via compelling, repeatable, brand-building, and measurable communication strategies, testing and tactics. Defines frequency and sequence of communications. What medium, when, and how often.
Sales Enablement: work with BDR team members and Sales Executives to create communication that functions as a force multiplier to their current outreach efforts.
MarTech & Automation: Utilizes marketing automation, tools, and communication platforms to execute and promote the RSF marketing plan to deepen engagement, ultimately resulting in advancing customers and prospects along their journey. Conduct data appends and matchback routines as necessary. Deploy campaigns using our HubSpot CRM.
Stakeholder Relationships: Collaborates with internal and external stakeholders (particularly Sales Operations, Customer Success, and in-house Creative and Brand Operations Team as well as 3P contractors and data providers)
Presentation & Communication Skills: Present ideas and final deliverables to internal and external teams and communicate results clearly to leadership via reporting and analyses.
Required Skills and Competencies
Bachelor's Degree in marketing, digital media, communications, business, or related field
Minimum 4+ years of experience in email marketing – preferably within a B2B, Direct-to-Consumer, Retail or Ecommerce organizations (as opposed to exclusive agency experience)
Results-oriented and accountable for KPIs and success metrics including open rates, response, and conversion rates.
Demonstrated experience with retention and acquisition campaigns. Attuned to market dynamics and seeks to ensure content is relevant, timely and on target.
Sequences all actions based on insights gleaned through robust data analysis.
Deep knowledge of email and SMS best practices and permission-based marketing SOPs.
Familiarity with B2B CRM toolsets such as HubSpot or Salesforce
Inherently curious and constantly seeking to test and learn to improve and grow.
Demonstrable results-based experience in developing contact strategy, campaigns compelling creative and A:B testing.
Prior experience with the fulfillment or 3PL industry and or B2B/B2I/Retail/D2C/Ecommerce is a plus.
FLSA Exemption Status: Exempt
Reports To: Chief Marketing Officer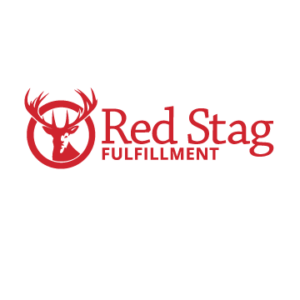 How to Apply for this SEO Job
Posted In
Salary Listed, Senior Level SEO Jobs, SEO Manager Jobs, SEO Project Manager Jobs, SEO Specialist Jobs, SEO Strategist Jobs
Want SEO jobs delivered to your inbox every Monday?