Filled / Expired
Noah Kain Consulting
Date Posted
August 17, 2023
---
Noah Kain Consulting is hiring a Junior SEO Specialist. This is a great role for someone that has some SEO experience but is looking to learn with an expert to advance their skills.
We're looking for someone with 1-3 years of experience that has a passion for helping online businesses grow, an understanding of keyword intent, and a general knack for thinking about how SEO and Google work.
Our philosophy is that our client's success is our success. You should be motivated to help clients reach their goals and take ownership of your work. The work we produce as a team is a reflection of who we are. With SEO being an ever-evolving industry, you should have a strong desire to keep learning and we'll be here to help you learn new skills and reach your full potential.
This is a PT role but has the opportunity to grow into a FT role with increased responsibilities and pay.
Experience with the following tasks:
On-Page Optimization of Meta Titles, Descriptions, Headings, Internal Links, & More
CTR Optimization
Conducting Keyword Research
Assisting with Content Strategy & Content Brief Creation
Taking Content Live
SEO Audit Tasks related to Keyword Research, On-Page & Technical SEO Findings
Approving Backlink Partners
Strategically Choosing Backlink Anchors & Target Pages
& More
Experience with the following tools:
ScreamingFrog
Ahrefs
Google Drive, Sheets, Analytics, Search Console, & Tag Manager
SEOTesting
SurferSEO
Slack
Trello
Process St
Any previous experience working in Ecommerce and managing your own SEO projects is a huge plus.
Please respond with a brief cover letter explaining any relevant experience you have, along with any links to social profiles, case studies, and work that showcases your SEO knowledge.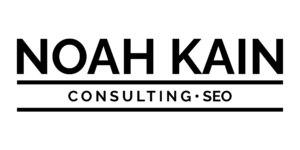 Posted In
Junior Level SEO Jobs, Salary Listed, SEO Agency Jobs, SEO Specialist Jobs
Want SEO jobs delivered to your inbox every Monday?