Red Stag Fulfillment
Date Posted
September 11, 2023
Apply Now
---
About the Company
Red Stag Fulfillment is a logistics and fulfillment organization built to enable companies to grow and scale their businesses. Headquartered in Knoxville, Tennessee, Red Stag was born out of ecommerce with one mission: to enable our clients to grow their business by redefining the 3PL experience for both clients and employees. Through a people-first approach and a deeper understanding of the needs of our clients than our competitors, we have quickly established ourselves as a world-class fulfillment and logistics company.
At Red Stag Fulfillment, we understand that our team members are our most important asset. We have grown into one of America's best order fulfillment companies by building a team of missionaries linked by our desire to build something special. Our core values are of paramount importance and inform and guide all our decisions here at Red Stag:
We act like we own it.
We sweat the small stuff.
We have positive attitudes.
We treat everyone with dignity and respect.
We always seek to improve.
Our goal isn't to be the biggest 3PL on the planet. Our goal is to allow our clients to outsource their fulfillment and logistics operations without sacrificing the quality and care they'd give if they could build it all with their own two hands, and to establish Red Stag Fulfillment as the most knowledgeable and helpful brand in the industry. These are the things that will fuel our own growth.
About You
Reporting to the CMO and serving as a vital member of the marketing leadership team, the Head of SEO will be chiefly accountable for providing profitable qualified leads and new customers from organic traffic.
With an expected salary range between $110K-$200K, eligibility for a performance-based bonus, and a strong benefits program, this role is open for remote, hybrid, or in-person candidates.
Marketing at Red Stag Fulfillment
We're focused on building the best marketing team in our industry. We're obsessed with growth, learning, experimentation, and making big, educated bets. We're competitive, focused, hard-working, and we like to laugh and believe effective marketing teams have fun. We believe that marketing is a collaborative team sport, speed is a weapon, and stagnation is dangerous. So, we're assembling the team that can make all this happen and help drive Red Stag toward its growth goals.
A word of caution. It's not all roses, and this won't be a walk in the park. While we have the right stuff in place to serve as a launching pad for great SEO, and we've had good historical success, we have a long way to go, and fulfilling our potential is far from guaranteed.
No brand has yet emerged as our industry's SEO and digital marketing leader. We will.
Overview
Hi. We're Red Stag Fulfillment. We're a third-party logistics company (3PL) with ecommerce DNA and a team of fulfillment fanatics who care about our clients' businesses like their own.
We believe SEO only works well when it's played as part of the team sport that's digital marketing. You'll partner with our head of content, our webdev team, and our analytics resources. You'll need to win industry friends and influence links.
We're looking for someone who's a true SEO nerd — obsessed with learning and experimenting, tools, measurement, and understanding the internet.
SEO runs through our veins. Our co-founder was at early-days Searchlove and Mozcon. Our CMO's side project site regularly outranks Wirecutter. All that to say, you won't spend your time trying to convince us that SEO matters. You'll spend your time doing work that matters.
We're astronomically competitive, and we have big goals. Our SERP landscape is no walk in the park—it's a battlefield filled with massive SaaS companies and direct competitors who've raised hundreds of millions in venture funding or have been the target of multi-billion dollar acquisitions. We're looking for an SEO leader with the desire and drive to help us dominate an entire industry through high-powered digital marketing. And if we win, you should win too — this role includes additional performance compensation commensurate with a candidate's experience and skills, based on the business growth tied to SEO.
And finally, generative AI. Look, the list of things that were going to kill SEO is long. And it's hard to deny that SEO is harder than it used to be, and the ROI is harder to come by than it once was. Generative AI will undoubtedly change human behavior. Ultimately, human beings are going to search for answers. And whether those answers are ultimately provided by Google or Chat GPT or something else, Red Stag provides real, useful services in the real world – we're the right answer to the problems of many. So SEO may ultimately go extinct, but in the meantime we want to dominate it, then evolve with it in the future (and we hope our competitors already think it's dead and shift their focus to PPC ads!).
Responsibilities
Through a combination of experience, deep understanding, testing, learning, and relentless execution:
Profitably drive MQLs from SEO activities. We're playing for leads and customers, not vanity metrics.
Help to define and drive our overall SEO vision, strategy, and execution in collaboration with the marketing team and key stakeholders across the organization (sales, client success, and the executive team to name a few).
Build our SEO machine
Relentlessly manage and rigorously measure the performance of the above — progress, ROI, opportunities, threats, etc. Own our SEO analytics, monitoring, and tools.
Stay abreast of emerging trends in SEO and incorporate them into your SEO strategy.
Be a steward of our SEO and a guardian of our website. SEO is a major channel, protecting downside is a must.
Own the technical SEO upkeep and upgrading of the website
Embody our culture of humility, excellence, and respect.
Qualifications
First and foremost, you're about execution. You. Get. Stuff. Done. Stop reading now if your dream job is building fancy presentations about strategy and stepping out of the way. This ain't that.
You're not above turning the wrenches yourself. As one example, you're perfectly fine sending dozens of link building outreach emails (and have a great framework for doing so). Note: we believe in leveraging time, so it's probable we'll want to find a resource to help you execute, but we still want a roll up your sleeves type SEO leader.
You're a student of SEO. You're part of online communities, subscribe to newsletters, and brainstorm with your peers. You know what's working, but also have your own opinions and experience to guide you—following best practices can lead to sameness.
You've experimented with generative AI in SERPs and have thoughts, but not all the answers, about how this technology will change the world of SEO.
You're an SEO tools whiz, or maybe even a nut.
You have technical and strong analytical skills. You can create structured data, review log files, run Screaming Frog or Sight Bulb. You can analyze and manipulate large data sets in Google Sheets and Microsoft Excel.
You demand excellence, and you thrive when others demand the same from you.
You want to be part of a small, but mighty, professional marketing team that is obsessive about results and impact, not bureaucracy or politics. Period.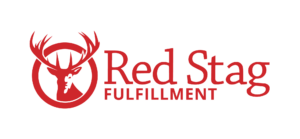 How to Apply for this SEO Job
Posted In
Expert Level SEO Jobs, In-house SEO jobs, Salary Listed, Senior Level SEO Jobs, SEO Director Jobs
Want SEO jobs delivered to your inbox every Monday?