Loganix
Salary
$55,000.00 - $65,000.00
Date Posted
July 27, 2023
Apply Now
---
Loganix is seeking an Account Manager to provide account management and intermediate SEO to agency clients (our clients typically are agencies themselves) and to ensure the overall success of their campaigns. To manage client satisfaction, liaise with various team members to convey information to/from clients to other team members. Perform SEO duties, provide quotes, and conduct client reporting calls as required. Manage a portfolio of clients (Up to 25): allocate budgets (Up to 75), oversee campaign performance and daily communication, attend monthly progress meetings, and oversee client success
The
Account Manager
is accountable for…
Account Management & Client Communication: Take over all closed leads once quoting, invoicing, onboarding, and Asana project setup have been completed. Communicate with clients throughout the month as needed and on reporting dates. Liaise and follow up with team members to answer client queries and/or provide updates. Schedule reporting/check-in calls with AP clients.
SEO: Set and communicate client SEO strategy and goals. Complete SEO tasks on/before assigned due dates. Where tasks will be late or where they are already overdue, provide updates in Asana.
Sales: Upsell and provide quotes when/where required. Present additional work/growth opportunities during calls.
Experience:
More than 1-year in a client-facing role, doing:

Account management

Leading strategy and reporting calls

Creating and selling client SEO strategy

More than 3-years as a full-time SEO

More than 1-year organizing and delegating team member work

More than 1-year building links via outreach or paying for them

More than 1-year experience working with agencies/agency partners
Working Knowledge of
SEO best practices: on-page, basic technical, off-page/link building

Basics that an SEO would have to in popular CMSs, i.e., WordPress

Experience using CRMs, and project management systems like Asana, Slack, and Google Suite

The differences in needs of a local business, e-commerce, etc. 

The ins and outs of creating a memorable experience for our clients

Site audits, keyword research, technical website analysis (through an SEO lens), content briefs and strategies, and more

Providing SEO strategy, addressing technical issues for websites with 15-1,000 pages.

Basic on-site optimizations on popular CMSs

A quality link and a low-quality link

Link audits, and recommendations to recover from penalty or otherwise
Skills:
Intermediate skills in Excel

Intermediate skills in Google Analytics, Google Search Console

Intermediate (2+ years) using Ahrefs or SEMRush, ScreamingFrog, etc. We use Ahrefs. 

Experience with Data Studio (Looker)

Confident communication skills over Zoom-style calls. You'll often face challenging questions from multiple stakeholders and must answer calmly and clearly at their level. 

Self-starter who can problem solve on their own

Customer Service, writing, and problem-solving skills are a must. 

Must be able to work under constant deadline pressure and manage multiple projects across multiple lines of business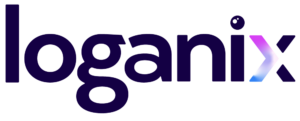 How to Apply for this SEO Job
Posted In
Salary Listed, SEO Agency Jobs, SEO Project Manager Jobs
Want SEO jobs delivered to your inbox every Monday?